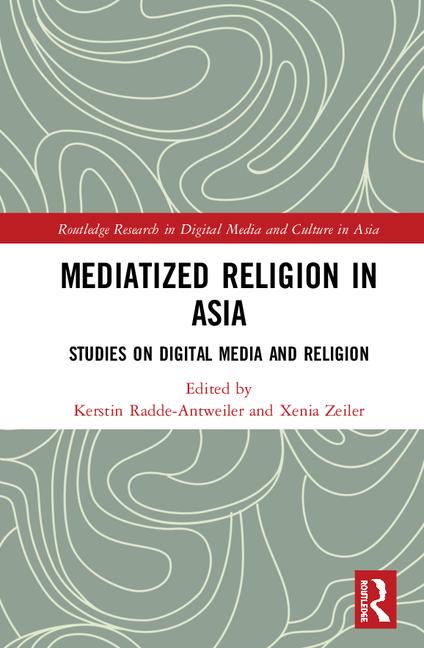 New released: Edited volume "Mediatized Religion in Asia: Studies on Digital Media and Religion", edited by Xenia Zeiler and KoFi member Kerstin Radde-Antweiler.
This edited volume discusses mediatized religion in Asia, examining the intensity and variety of constructions and processes related to digital media and religion in Asia today. Individual chapters present case studies from various regions and religious traditions in Asia, critically discussing the data collected in light of current mediatization theories.
By directing the study to the geographical, cultural and religious contexts specific to Asia, it also provides new material for the theoretical discussion of the pros and cons of the concept mediatization, among other things interrogating whether this concept is useful in non-'Western' contexts."
The book is published by Routledge and can be ordered from their website.